2017 Toyota: Look for active-safety technology, new powertrains
By John Stein
NEW & NOTABLE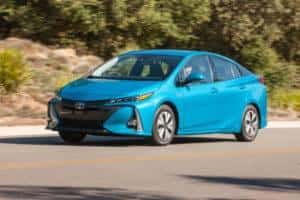 Prius Prime: It's no longer just the Prius — it's now Prius Prime. The 2017 model plug-in hybrid gets a significant increase in battery capacity for more electric-only driving range. And, unlike the last Prius plug-in, the Prime gets its own front- and rear-end designs. The exterior is still as distinct as ever and certainly all-Prius. With an 8.8-kilowatt-hour lithium-ion battery pack in place of the last Prius plug-in's 4.4-kilowatt-hour unit, the Prime is rated for 22 miles of electric range at up to 84 mph before reverting to hybrid gas-electric power. A new configuration allows the Prius Prime to shut down the engine to allow driving the car in a pure EV mode. It's quiet and quick.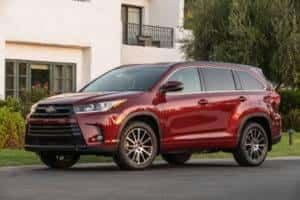 Highlander/Highlander Hybrid: Toyota's mid-size SUV gets a needed refresh in 2017. Touting obvious changes to the bumpers, headlights and taillights plus an SE trim level with a sport suspension and special wheels and trim, the newest Highlander looks great in its new skin. Like many 2017 Toyotas, the Highlander and its hybrid variant gain the Toyota Safety Sense bundle of active-safety technologies as standard equipment. Both Highlander variants trade port-injected V-6s for the same port- and direct-injected 3.5-liter V-6 that made its debut last year in the Tacoma pickup. The non-hybrid Highlander swaps out its old six-speed automatic for an eight-speed unit.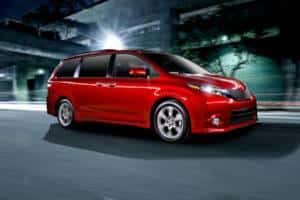 Sienna: Not too much is new with the outside looks or the interior of Sienna, one of the best minivans on the market. News for Sienna resides under the hood with the change from the old 3.5-liter V-6 engine and six-speed automatic transmission for a new 3.5-liter V-6 and delightful eight-speed automatic.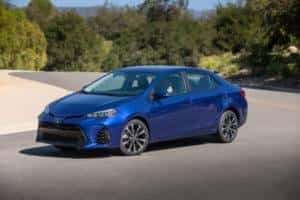 Corolla: Toyota is celebrating its compact model's 50th anniversary with a mid-cycle refresh. Look for the all-new bumpers, grille, headlights and taillights to redefine the top-seller as a mid-grade vehicle for looks — but it's a premier performer. The old 1.8-liter, four-cylinder engine remains intact as well as the manual and optional four-speed automatic and CVT transmissions.